It all started when...
Dom, a racing cyclist in the 1980s and 90s contacted VELOW to see if I could return his lovely Daccordi racing bike back to its original state. As had been the trend in the early 1990s, Dom had painted the frame fluro pink but wanted it to look like it did when he first bought it; racing red with chrome forks.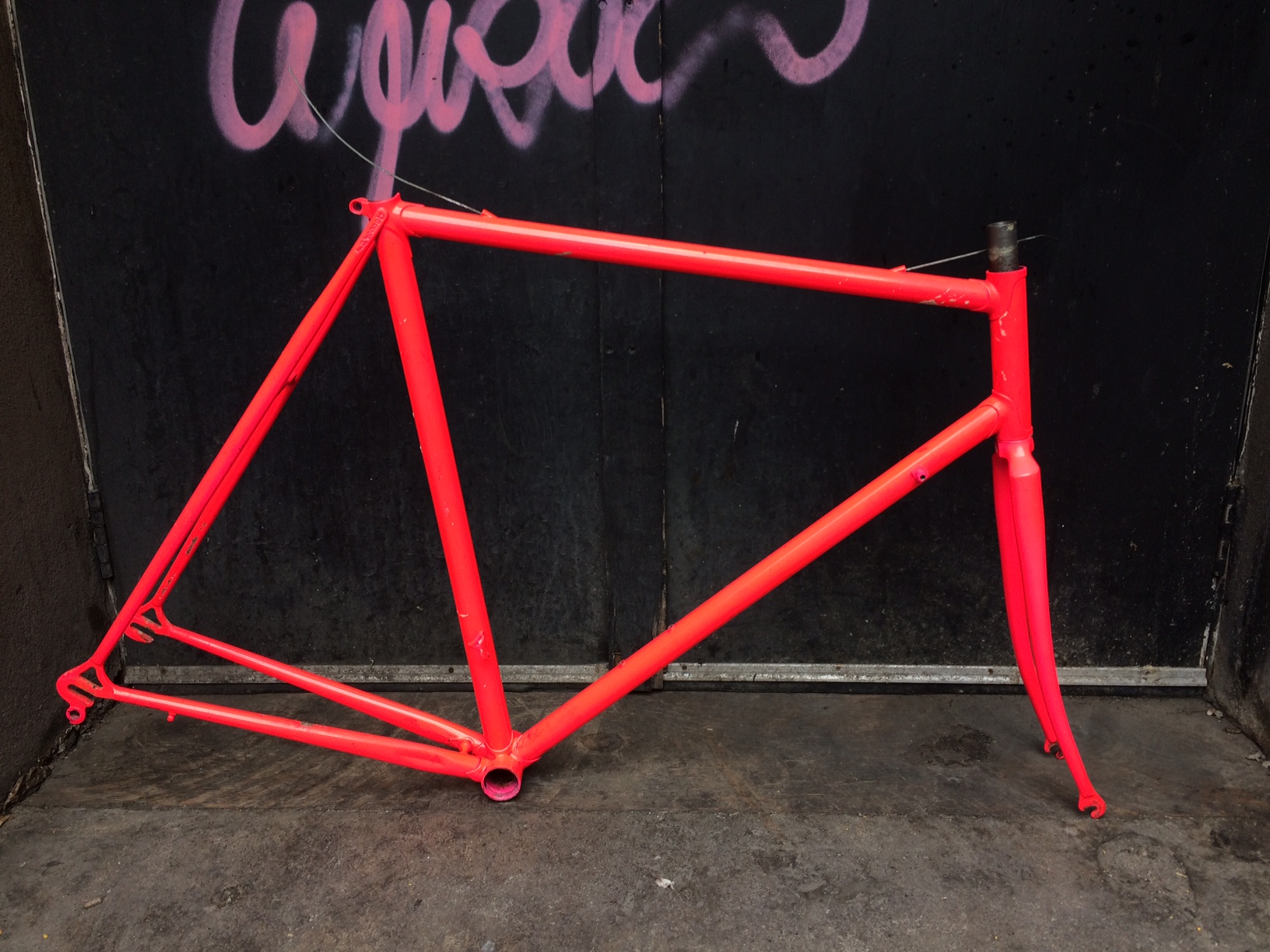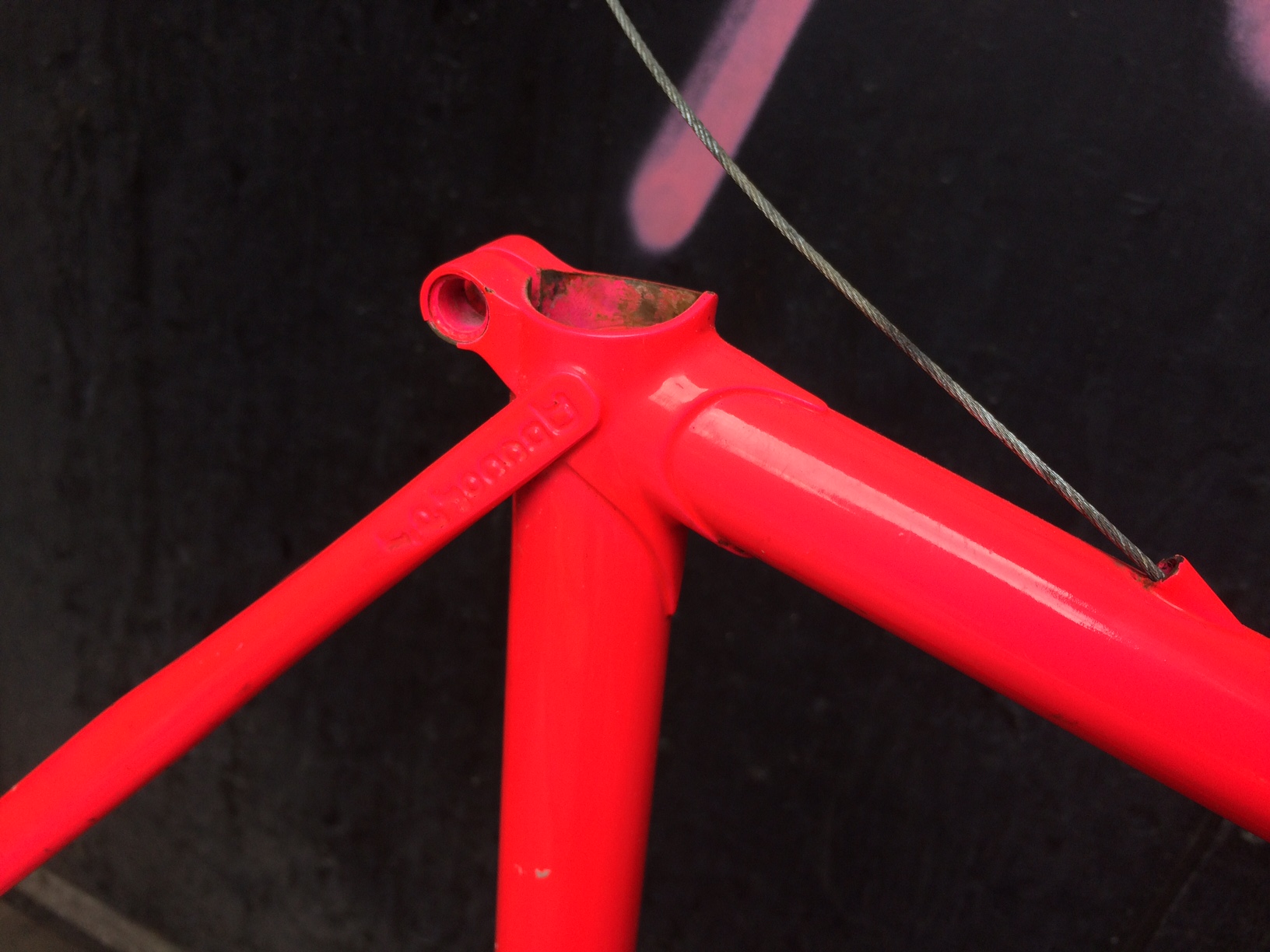 The Process
The frame and forks were in great condition, simply in need of a repaint and re-chrome. The bike was stripped down and many of the high-end component parts were reusable after a deep clean and polish. The Dura Ace Italian threaded bottom bracket was in great shape so was reusable after a good clean and regrease.
Dom had a very specific colour and finish in mind for his frame and the local painters did a great job of finding the right finish as well as the painting. Meantime a full set of decals was sourced while the components were cleaned up. The Pete Matthews built wheels were fully serviced and polished and came up brilliantly.
The Build
As most of the original components were reusable the build was relatively straightforward. The Campagnolo headset was fully serviced along with the Dura Ace bottom bracket. A new set of brake levers and callipers were sourced as the originals were beyond repair.
Once assembled the bike was personally delivered to Dom, ready for its new life on the road.